WHY CHOOSE US
---
Master goldsmiths accomplished in their field
Latest technology in laser machines
Expert evaluation
Express repair service
In business for many years, you can trust our unparalleled experience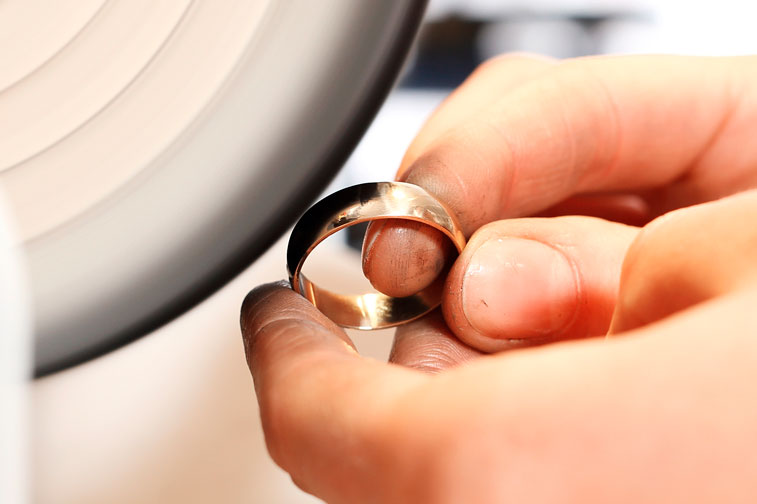 JEWELRY REPAIR IN TOLEDO
---
Whatever your jewelry repair needs are, Leo Marks Jewelers understands the importance of making timely repairs of the highest quality. All repairs made by Leo Marks Jewelers are performed at our store. We never ship jewelry items out to be repaired at another location. Due to this, Leo Marks is able to cut out the wait time it normally takes to have an item repaired.
Leo Marks offers on the spot watch band sizing and battery replacement. One of our highly trained staff members will make your watch band sizing repairs or replace your watch battery while you wait. We also perform ring sizing, fix broken ring settings and repair broken pieces of jewelry. The average amount of time a piece of jewelry is in our store for repair is five days. This is drastically shorter than other jewelers, where it can sometimes take several weeks to even months to have your jewelry repaired and returned to you.
When you have your jewelry repaired by Leo Marks Jewelers, you can be assured that your jewelry is being repaired by one of our highly trained staff members. We train our staff to the highest standards in the industry. All jewelry is kept safe and secure while it is being repaired by Leo Marks Jewelers.
By having your jewelry repaired by Leo Marks Jewelers, you will see the difference in service we provided compared to other jewelry repair companies. Our staff will walk you through the process and your repairs will be made in a timely fashion so that you can get back to enjoying your jewelry.
We invite you to visit our store to see a first-hand look at how we care for you and your jewelry.
---
Jewelry Repair Services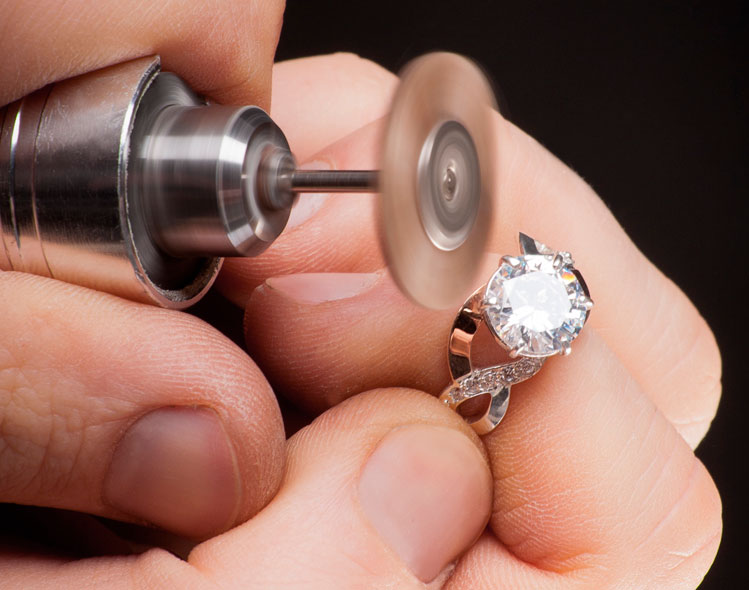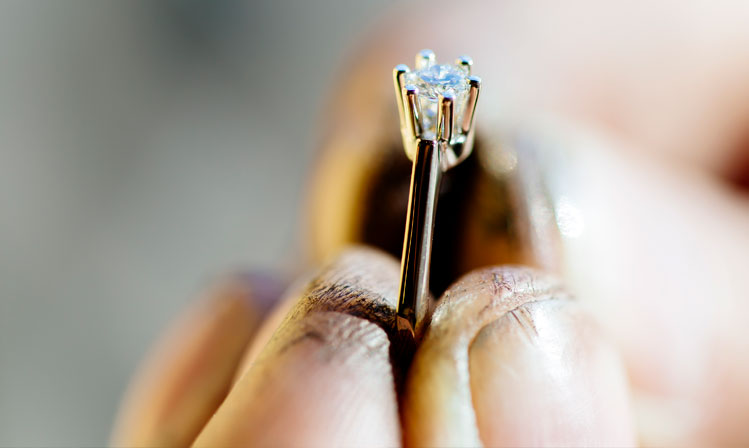 With over many years of experience, our team of expert jewelers will utilize trusted techniques to service your jewelry. This includes laser welding and/or torch welding.
Pearl restringing:
RING SIZING
ENGRAVING AND REPRODUCTION
JEWELRY CLEANING AND POLISHING
RING SHANK REPLACEMENT
STONE TIGHTENING
STONE REPLACEMENT
PRONG RE-TIGHTENING
SOLDER AND WELDING
RE-MOUNTING
PEARL RESTRINGING