Custom Designed Jewelry In Toledo
Whether you want to custom design a new piece of jewelry or redesign an existing heirloom, our team of designers and CAD specialists will help you visualize the piece that you imagined. Starting with a hand sketch or a Computer Aided Design (CAD) drawing, we can design and craft your one of a kind creation.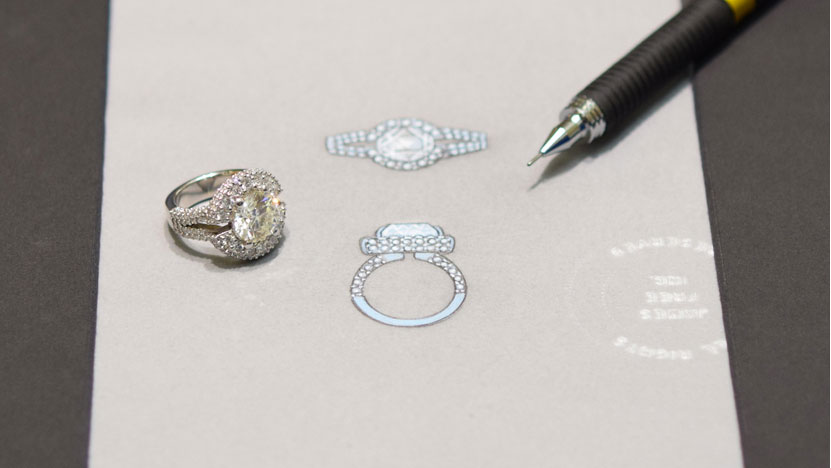 At Leo Marks Jewelers, we believe in letting your imagination come to life with custom designed jewelry. Maybe you have a specific design in mind or just want a piece of jewelry that no one else has that you can call your own. Whatever your reason, Leo Marks Jewelers can make your dreams and visions come to life.
Every single member of our team is thoroughly trained in custom jewelry design and is highly knowledgeable. When you speak with a member of our staff regarding having a piece of jewelry custom designed, you will be given the confidence of knowing that your dream means just as much to us as it does to you.
If you have a piece of jewelry that you love but want to make a few changes to, Leo Marks Jewelers also performs onsite jewelry modifications. All modifications are done in our store and we never send jewelry away to be worked on by someone else.
Whether you desire a custom designed engagement ring to suit your tastes, or have an idea for a pendant in mind that you can't find anywhere, Leo Marks Jewelers is happy to assist you with your needs.
For more information contact us.
Request a Quote
---
Receive a complimentary quote based on your design concept, precious metal, gemstones and ring sizes.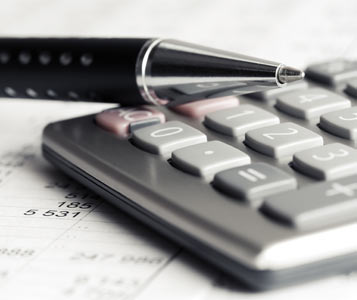 Concept
---
Our jewelry designers will take your ideas, drawing and images and work together with you to create a design concept. Our staff of GIA Graduate Gemologist can help you select the perfect conflict free diamonds and sapphires for your design.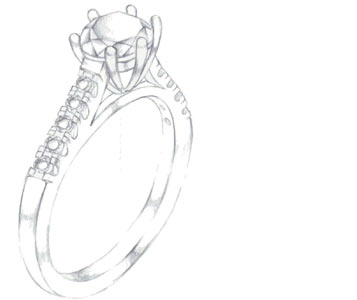 Cad/Wax Models
---
Once your design concept has been finalized and an order placed, we will create a wax or computerized (CAD) model which displays multi-agled renderings of your piece. Images and your wax or CAD model will be sent for you to approve or request modifications to your design.
Approval & finished piece
---
Uppon your final approval, our production team will cast your design in the recycled precious metal of your choice. Your gemstones are them meticulously by our expert craftsmen. Your beautifully finished piece is them thoroughly inspected by our Quality Assurance team.